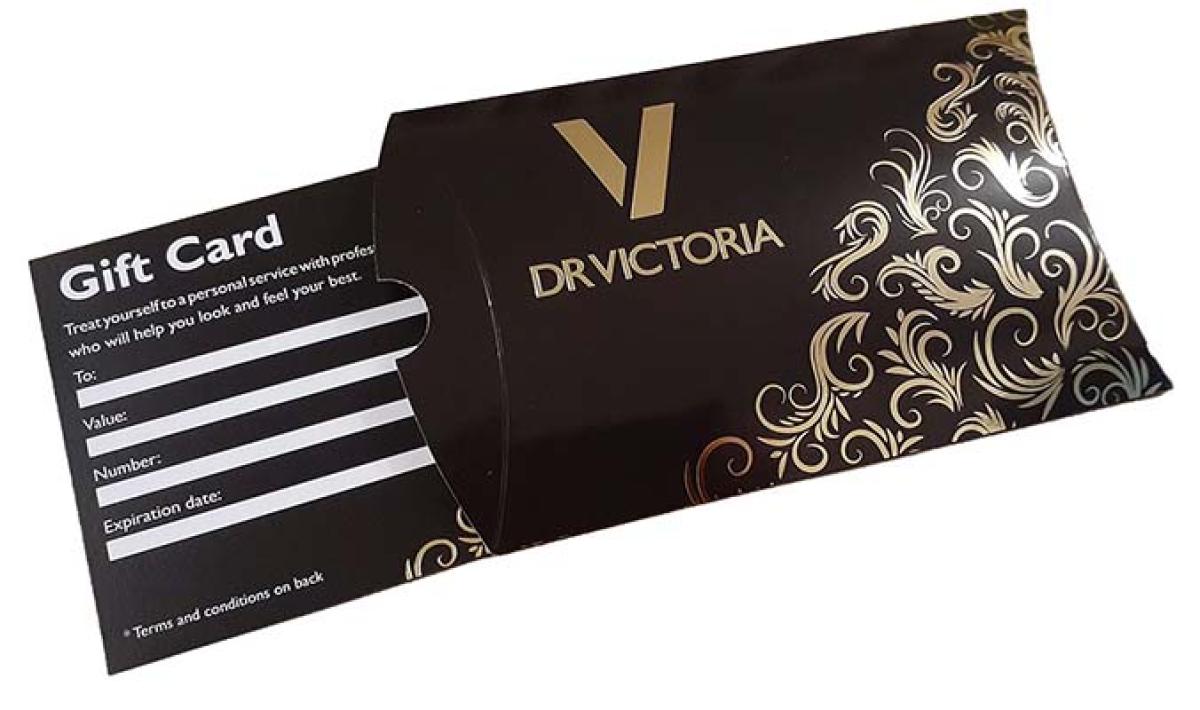 Let them choose their perfect treatment
We have two types of gift card available:
Presentation pack gift card
You can choose the amount to want to gift and our team will create an active gift card in beautiful gloss black and gold foil with its presentation pack for you to present to your loved one or friend. Available at the clinic.
Digital gift card
You can choose from set amounts to gift (or create a custom value), write a personal message and decided if you want the digital gift card emailed to you or directly to the recipient.
What can be purchased with a gift card?
Gift cards can be redeemed against any treatment or retail product within the expiry date.
When do gift cards expire?
Gift cards automatically expire after 12 months.
Terms and conditions
Gift card must be presented when redeeming at the Edinburgh clinic.  Gift cards can be used to purchase products or treatments. No cash refund is given in part or whole for gift cards.  Gift cards which have been defaced or tampered with become void.
Limitations:  Gift cards automatically expire at the expiration date on the front of the card which is 12 months from its purchase date.  Gift cards can not be used to pay for appointment deposits. Gift cards cannot be used online.  Treatments can only be provided to persons over the age of 18 as per Healthcare Improvement Scotland regulations. 
Availability: It is recommended to pre-book appointments well in advance for the maximum flexibility due to limited room and equipment availability.  Our standard terms and conditions apply to rescheduling.