Laser hair removal is by far the best solution for you to reduce your unwanted hair - anywhere on the body. The treatment provides fast, effective and long lasting results, which in turn gives you the confidence to show off those areas of the body that have been hidden away for too long! Since you can't have a tan when receiving this treatment and the fact your skin will be unlikely be exposed to direct sunlight as much as it would in the summer, now is the optimal time to start your laser hair removal journey.
How does laser hair removal work?
Laser hair treatments specifically target the hair follicle leaving the surrounding area of the skin completely undamaged.  A beam of light reaches the hair follicle and the laser energy is then converted into heat destroying the follicle and blood supply preventing the hair from re-growing. 
The duration of the treatment is dependent on the area being treated, starting at 5 mins for upper lip going up to 1 hour for full legs.  Our Candela GentleMax Pro hair removal requires around 6 treatment sessions, spaced 4-6 weeks apart. This is about half the number of sessions that other laser machines require - making it truly the Gold Standard in laser hair removal.
Skin colour, hair colour and hair type need to be assessed before you can start your treatment.  This is done during your initial consultation and patch test which costs £25 and takes around 30 mins.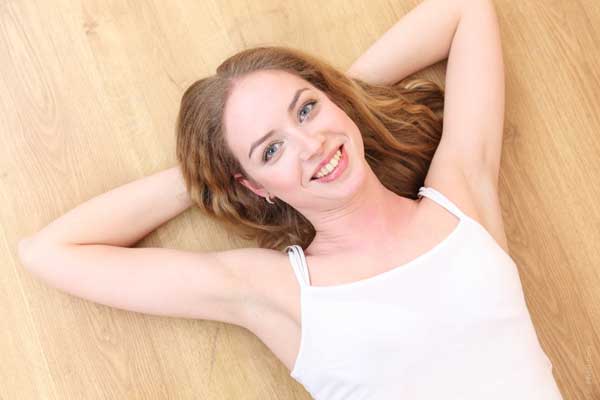 Why is Winter the optimal time for the treatment?
Unfortunately for sun-worshippers - laser hair procedures are strictly forbidden when you have a tan.  However, this is a perfect time of the year to consider having treatment done, so you're ready and raring to rock that bikini or summer dress come summertime. Generally during winter, the hair is darker and skin is lighter. Laser hair removal works best when the laser picks out a dark hair against pale skin on order to blitz the follicle. 
Why choose DR VICTORIA?
When comparing lasers, Candela is the Gold Standard because it is a medical grade laser that penetrates deeper to the root of the hair. It also has a unique cooling spray which improves your comfort throughout the treatment. With our lasers, you'll require fewer treatments and suffer less discomfort when compared to competitors.  You can also have your treatment safe in the knowledge that all our laser practitioners have specific laser qualifications, knowledge and experience to minimize any risks associated with this treatment.
To start your laser hair removal journey, book your consultation today. I look forward to seeing you and conducting your patch test!
Julie x